Wet Scrubbers for Dry Dust? Absolutely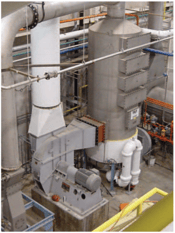 When most of us think of dust collection, we assume dry solutions. But, wet scrubbers are another option that remove, clean or "scrub" contaminants from an air stream using a scrubbing fluid or solution.
They are not only effective, but are the better option for certain applications. We've created a white paper that offers what you need to know about wet scrubbers, including:
Applications that call for a wet scrubber
Financial advantages of wet scrubbers
Types and designs of wet scrubbers
Handling of wet scrubber waste water
Download the white paper now to find out if a wet scrubber is the right solution for your plant.